The home stretch, bringing your character to life… finally. At the end of "Puccini and Italian Opera- Tackling a Role in a Foreign Language Part Two" I noted excitedly that I would be playing the role of "Suor Angelica" with La Opera de Tijuana in November of 2015… but as life would have it, the show was postponed… 3 times!
In September of 2016 the production finally got off the ground and made it to the finish line! It was a fantastic opportunity, and as always, an honor to perform with La Opera de Tijuana. We performed on Saturday, September 17th in the Sala de Espectáculos of CECUT to a packed house. What a thrill! The excitement and enthusiasm was palpable, but before we get to the rush of the performance we have to navigate the final stages of bringing a role like "Suor Angelica" to life.

(Promotional materials for our production of Suor Angelica.)
Rehearsals! I once had a professor in college who said that if you're a musician who doesn't like to rehearse, find another career. They are a frequently tedious, but essential part of music making.  It is mostly what we do as musicians. For our one night performance, we rehearsed for three weeks, 7:00pm- 10:00pm, Monday through Friday.
As I mentioned in Part Two, the notes; the rhythms, the words, the translations, the musical coaching, the memorization… all of that happens BEFORE you even step into the first rehearsal.  Then you take all your information and previous work, and meld it to the visions of the conductors and the stage directors.
The conductor will frequently help you find nuances to the music that bring the score much more to life; working on even more of the legato line, or helping make your interpretation more authentic. The stage directors will then lead you through a road map of physical movement that highlights the emotional highs and lows of the drama taking place on stage. Imagine if you were still trying to learn pitches at this stage? Or not sure of your translation?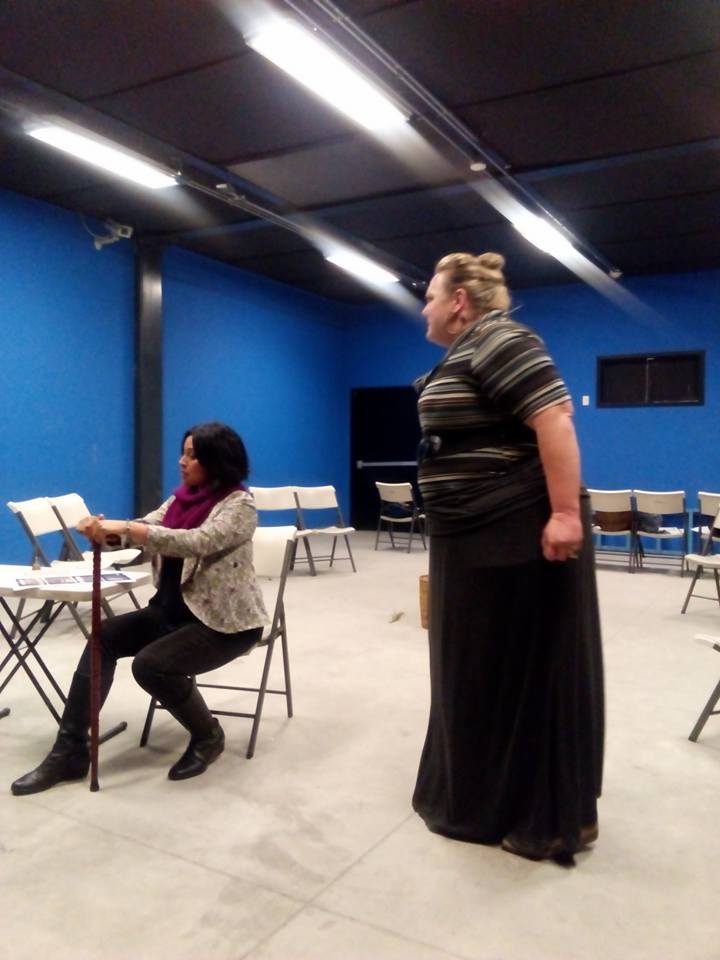 (Suor Angelica staging rehearsal… it's a little blurry, but that's because it's an "action shot!")
First there are strictly music rehearsals, then there are staging rehearsals (sung, but at times marked or half sung to preserve the voice), dress rehearsals (when costumes are introduced), sitzprobes (with orchestra, on stage for the first time) and finally the dress rehearsals that fold in ALL the components. Each one layers upon the last, until in the fully developed performance, all the elements of opera are brought to life.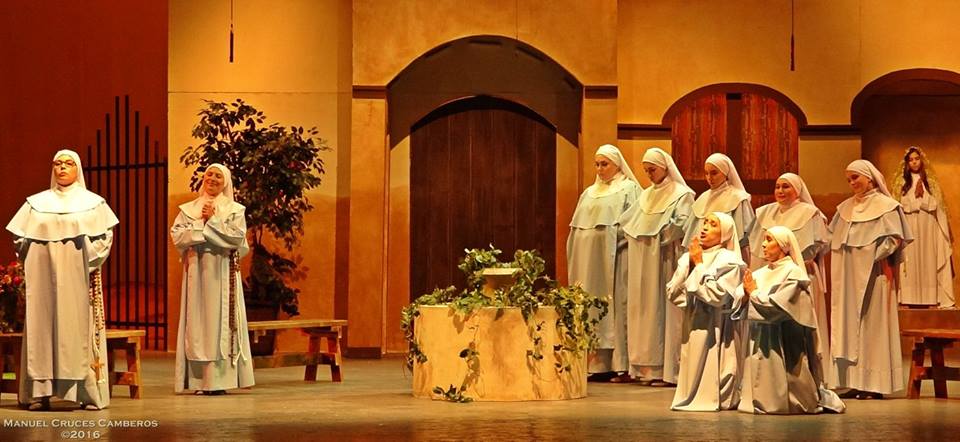 (All of the 'sisters' on stage at CECUT.  Photo courtesy of Manuel Cruces Camberos.)
Attention to music, emotional intent, artistic integrity, and connection to one's character must be present at all these rehearsals. It's an intense process, and can be exhausting. However at the risk of sounding trite, it's absolutely worth it.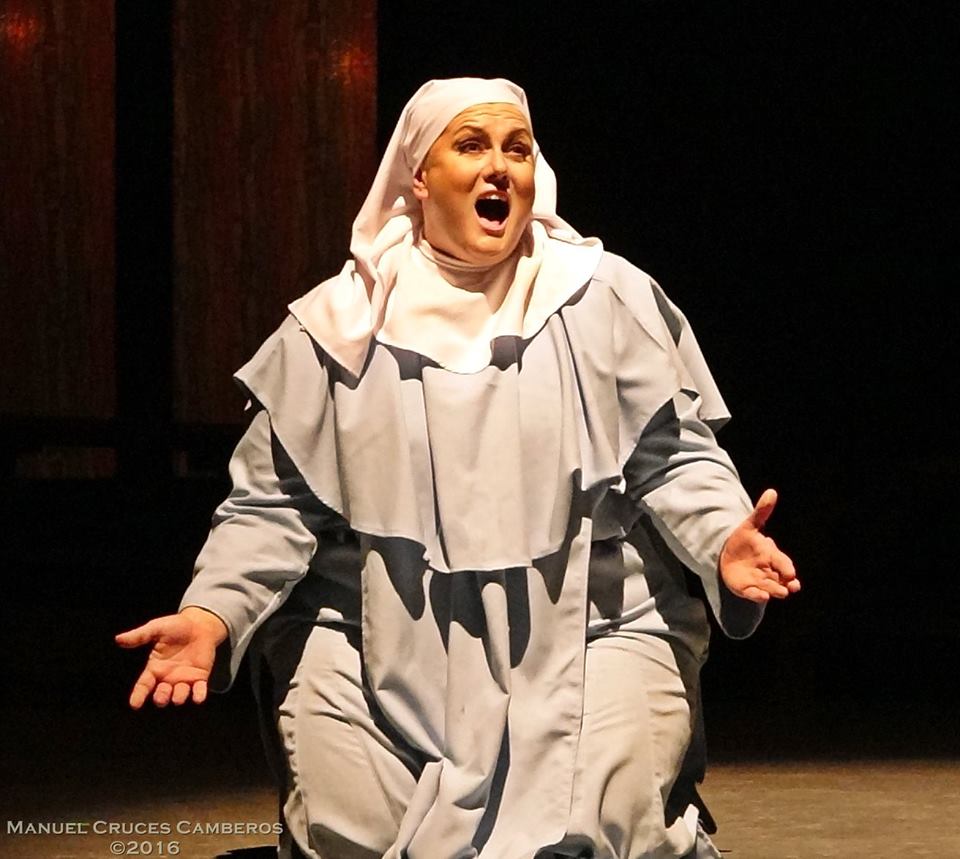 (Yours truly, as Suor Angelica.  Photo courtesy of Manuel Cruces Camberos.  Thank you!!)
Mistakes did happen at our performance of "Suor Angelica" ; so it goes. Sometimes the rehearsal process gets cut short, due to time, availability, organization… as folks like to say, the struggle is real. HOWEVER, the sense of accomplishment we all experienced and the thunderous applause we received from the packed theatre at the curtain call served as a terrific reminder that the hard work did indeed pay off.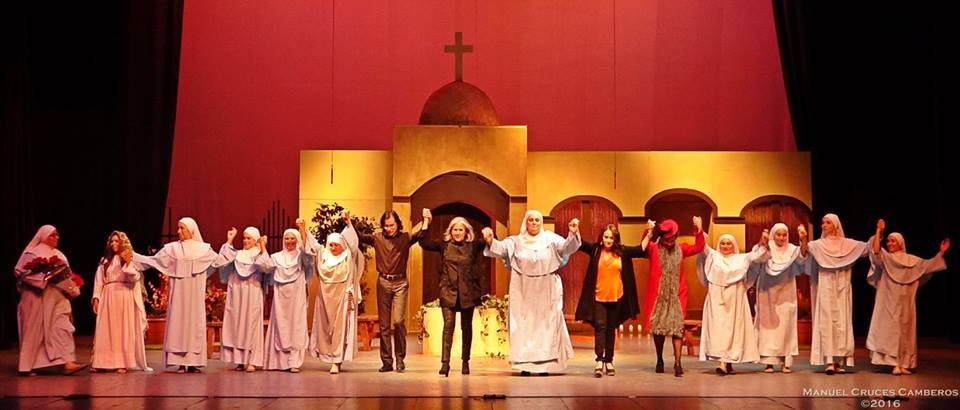 (The final curtain call of our production.  Photo courtesy of Manuel Cruces Camberos.)
The months of preparation, building muscle memory into our bodies- that stays with us, long after the curtain has fallen. This is a process that also doesn't end here, for example, I will continue to work with Suor Angelica developing my interpretation of her further and further. Each character is like an onion, and as performers we keep pulling back layer after layer to get closer to their inner truth.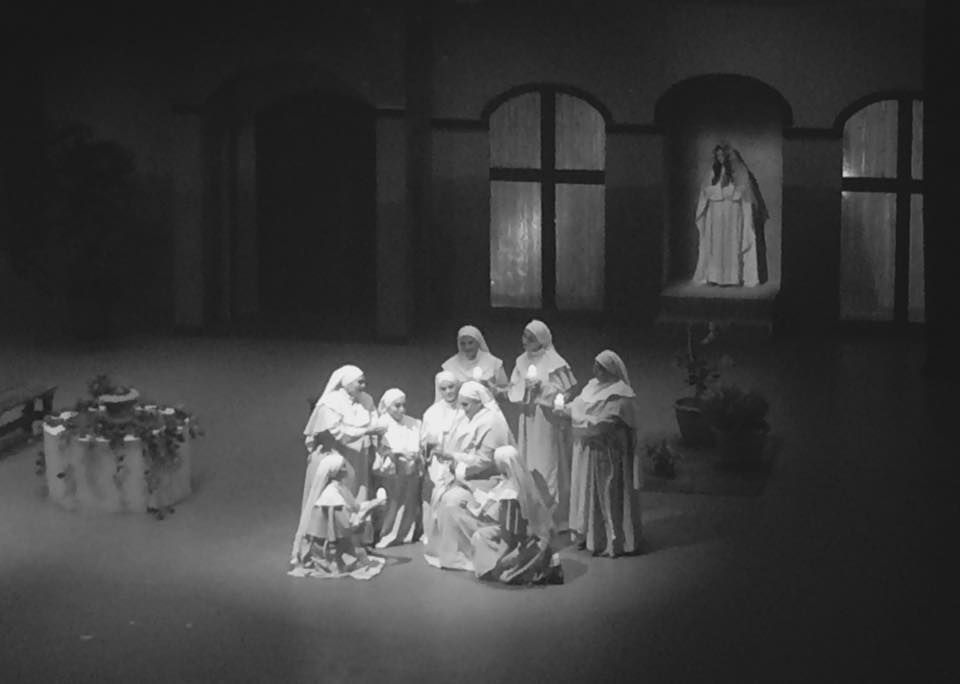 (The scene where Suor Angelica tacitly explains to her fellow "sisters" her plan to commit suicide and be with her son.)
It's a lengthy process, challenging at times, but truly compelling. I suspect, as long as I keep learning new music and tackling new roles, my professional life will be far from dull!
Keep listening and reading,
Anishka (aka Nishi la Tremenda)